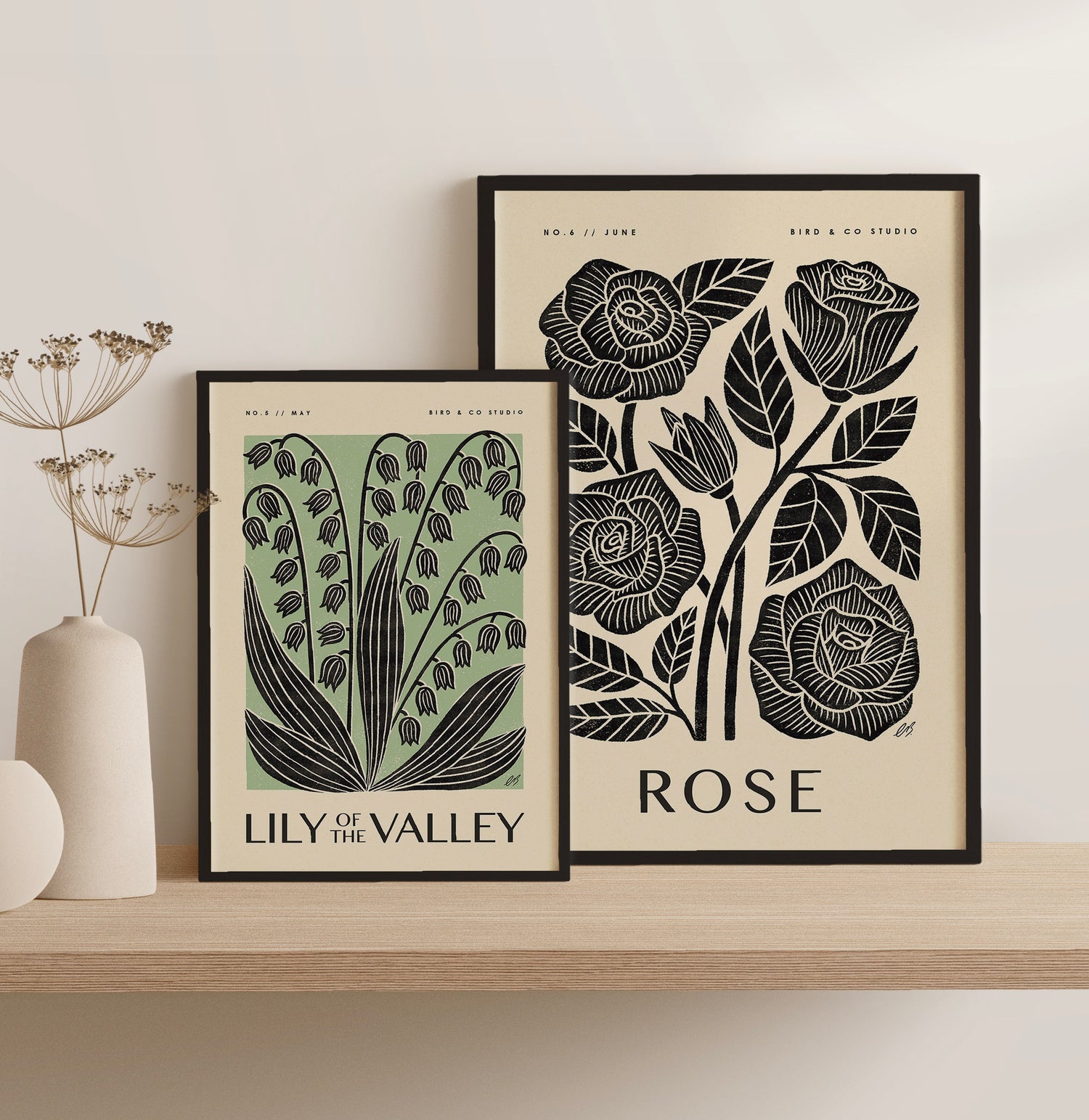 birth flora
In addition to birthstones and zodiac signs, each month of the year has it's own flower. Each one is different and highlights our individual characteristics.
This collection takes inspiration from traditional lino printing, capturing the uniqueness of each months flower in a striking and contemporary way.
They make the perfect meaningful gift for Birthdays, New Babies, Wedding Anniversaries and Housewarmings.
for orders outside of the UK
Currently can we only deliver within the United Kingdom on our website.
For European or International delivery, please order via our Etsy shop. Thank you.
SHOP ON ETSY